Olympic and TV Star Joins our Sports Day!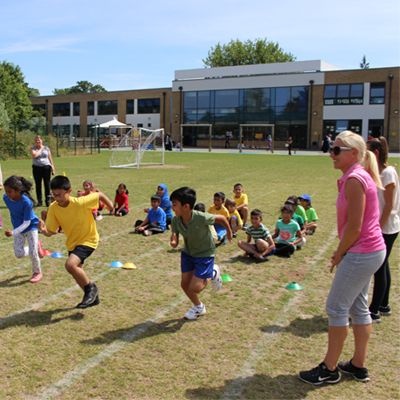 Olympic silver medallist at Badminton – and champion of ITV's Eternal Glory sports programme – Gail Emms visited us for Sports Day on Monday.
Gail works with the 21st Century Legacy Olympic-inspired programme to encourage children to discover and develop the unique potential within themselves, whether through sport or other talents.
Gail was an inspiration to our children with her enthusiasm and love of Sports Day. She met our teachers and children and even took part in some of the races!
Gail's message to our children was to take price in themselves and their different abilities and above all not to give up as the reward of digging in and knowing that you gave your all is worth it!
Watch our video of Olympic star Gail Emms at our Sports Day! Can you spot your children?