Headteacher's Welcome
On behalf of the children, staff and governors, I welcome you to River Bank Primary School. Our school was opened in 2013 and pupils moved in to a brand new, purpose built building in 2014. Our school stands on the site of the old Bath Road Swimming Pool and we still have the occasional visitor arrive with a towel expecting to have a swim! Our building is fantastic – but that is not what makes a good school. In our most recent Ofsted inspections we were proud of the fact that our work in the community was recognised: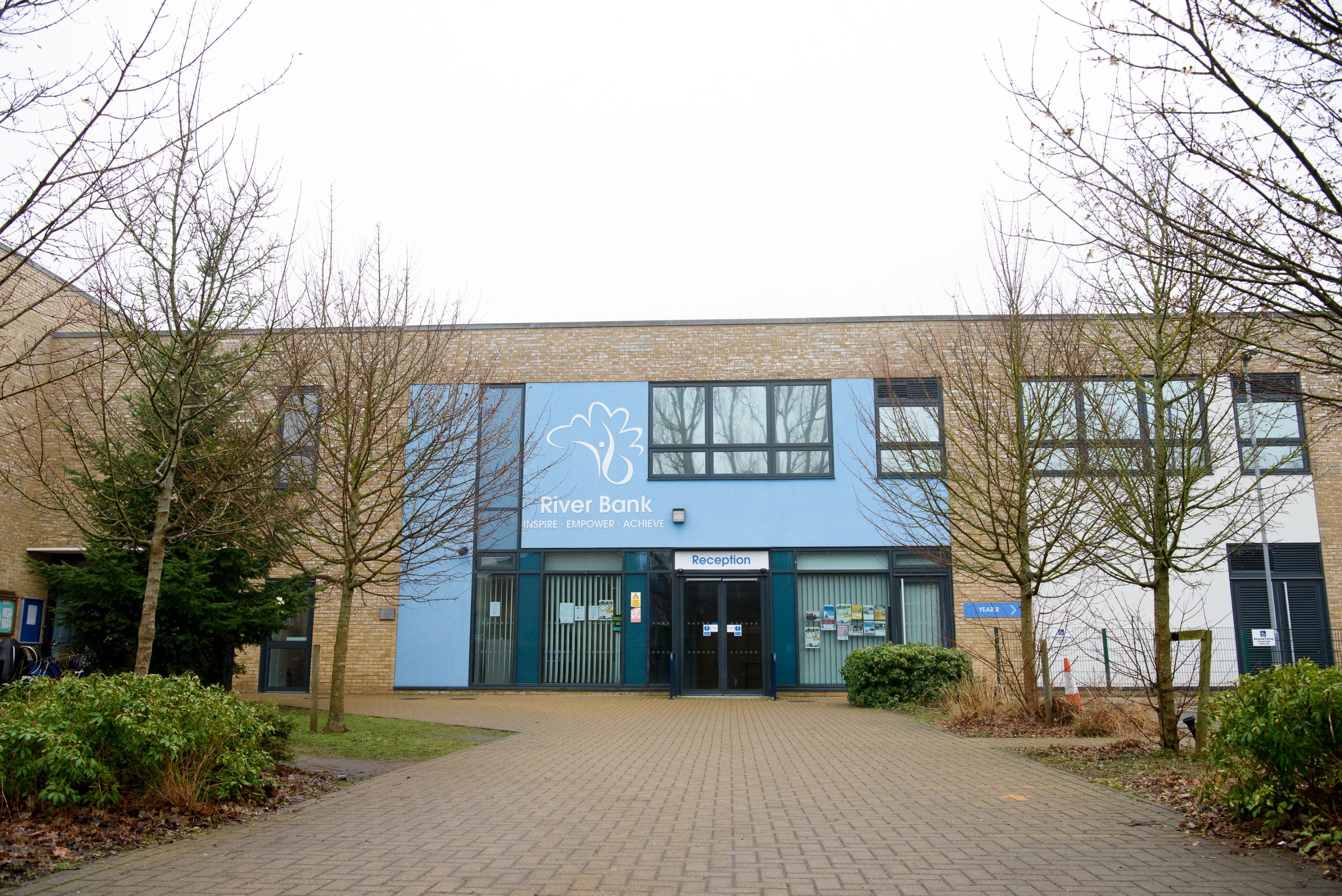 'Pupils are happy and well cared for. They describe the school as a 'joyful' place to be. There are opportunities for families to engage in school life and to understand how to support their children's learning' (Ofsted October 2019)
'The school building, too, has become a valuable resource for the local people. As a result, you have successfully placed River Bank Primary School at the heart of the community' (Ofsted September 2018).
We are a welcoming, inclusive and family school with strong values centred on the Olympic and Paralympic values. We want each child to be successful in their learning and to make a meaningful contribution to the world. We do this by focusing on an academic knowledge-rich curriculum and fostering traditional values around behaviour and learning that set the highest of expectations. Pupils enjoy coming to our school and are supportive of each other 'Leaders and staff have high expectations that pupils will try their best and be considerate to others. Staff lead by example and encourage positive behaviours throughout the school. Pupils respond well. They are respectful to others and work well together' (Ofsted October 2019).

We strongly value the relationship we have with our parents and our community. We appreciate the support our parents give us and the role they play in enriching our children's experiences and supporting their child's education. Parents and visitors are always most welcome into school. I would be delighted to show you around for any reason and look forward to meeting some of you in the future. Should any parent require support with a personal or family related issue, they are encouraged to come in to speak to one of our specialist members of staff.
Best wishes
David Sansom